Water Heater Replacement & Repairs
YOUR LICENSED & CERTIFIED PROFESSIONAL PLUMBERS. READY TO START? CALL FOR A FREE ESTIMATE.
Does your water heater need to be serviced or replaced?
Fayetteville Plumbing Services is available at a moment's notice to handle any water heater repair that you may require. We also offer 24-hour emergency plumbing services should you need them.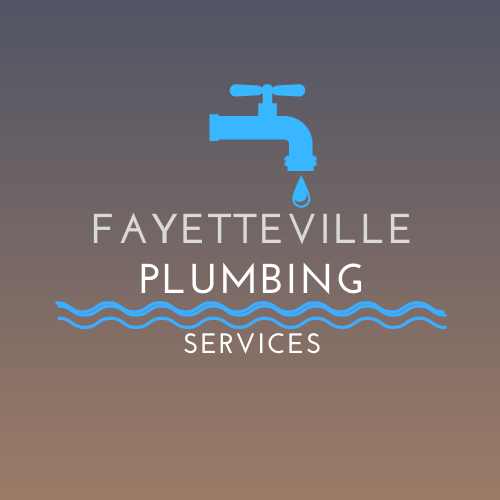 Call for us today for Water Heaters
Fayetteville AR
If your water heater is leaking or producing noises, give the technicians at our Fayetteville Plumbing Service a call to perform a water heater repair or replacement.  We offer water heater replacement, repair and service as well as  and emergency plumbing services to households and businesses in Fayetteville, AR.
What type of water heater is right for you?
Of all the water heating systems, these are probably still the most common. Gas water heaters and electric water heaters are important functions of your home that keeps you warm during the colder season.  The above shows a tank-type in both electric & gas.
Benefits of a Tank Water Heater:
01. At all times, they keep a tank of warm water ready and they allow you to operate a large home from a single source water heater.
02. Tank-type water heaters are less expensive than tankless types.
Things to consider:
01. They are not as efficient as tankless because they store and continually heat water so that it is available on demand.
02. To prevent unnecessary standby energy loss, just make sure that your tank is in great condition.  
​With Tankless Water Heaters, the need for a tank is entirely eliminated. This makes it easy to prevent the performance issues that can often develop with a tank water heater.
Benefits of a Tankless Water Heater:
01. A tankless water heater heats water on demand, resulting in a very efficient output, plus you don't have to pay for heating all of the stored water that a tank would have.
02. If space is a premium, a tankless water heater can be a perfect option since they are smaller can sometimes be tucked away in smaller closets, attics or even on the exterior.
EXPERIENCE
EXPERIENCE
MATTERS
PROFESSIONALS AT YOUR
SERVICE
SERVICE
Other Types of Water Heaters
You may want to consider the use of a hybrid water heater if you are interested in heating water in your home with improved efficiency. These systems combine the best of standard and heat pump water heaters allowing you to benefit from high efficiency without compromising the quality of the performance of your water heater.
​You may know that heat pumps are capable of heating a house, but the same technology can also be used to heat water in your home. When you work with us, you can rest assured that we're going to find the perfect heat pump water heater for your needs.
If you own a commercial property in Fayetteville, AR and its environs, access to reliable hot water is not an option for your commercial property, but rather a necessity. Make sure you've got the reliable hot water service you need. Allow our technicians to install and service your commercial water heater so that you can continue to run your commercial property.  Servicing and replacing Commercial Water Heaters Fayetteville, AR are one of our specialties, call us to schedule an appointment.
We want to be your commercial plumber! Here at Fayetteville Plumbing Services, we offer complete plumbing services for your business in all of northwest Arkansas. We are proud to have provided a continuous commitment to customer satisfaction. Learn more about our Plumbing Company on our About Us page!
We have extensive experience in commercial plumbing services, and our reputation in the communities we serve speaks for itself. If you need reliable commercial plumbing services, call us!
We work hard to provide you and your business with the commercial plumbing services you need every day. Our commercial plumbing services include:
How Electrical Water Heaters Work?
A water heater, particularly an electric model, is an extremely straightforward gadget. Unheated water enters one side of the tank. The water is warmed by a few electric resistance components that stretch out from the side of the tank into the center of the water. And afterward on request the water exits from the opposite side of the tank.
​
Installing it on the other hand isn't as simple as this. you need the services of both our Fayetteville plumbers and HVAC technicians to get your electric water heater installed and running in no time.
Contact us to service your Electric Water Heaters Fayetteville, AR
How Gas Water Heaters Work?
Gas water heaters are an important function of your home that keeps you warm during the colder season.
But how do gas water heaters operate? In the simplest terms, a gas water heater starts when the thermostat triggers it to activate.
From there, the furnace valve will open and provide natural gas to the burners. As a result, the blower starts, and the pilot light ignites the burner inside the combustion chamber. This produces heat in the furnace's heater exchanger. Once the air is heated to the desired temperature, the air is pushed into the hot-air plenum, through ductwork and into rooms of your home. The gas water heater will continue running this way until it reaches the temperature that it's set to. Then the thermostat will signal the gas water heater to turn off.
Contact us to service your Gas Water Heaters Fayetteville, AR
Fayetteville Water Heater Repair, Installation, Replacement Services
No matter what type of water heater you choose to install in your home you want to make sure it operates as efficiently and reliably as possible. This is not going to be the case, however, unless you plan your water heater service, replacement or installation with a trained, qualified professional. To do so, call us, or schedule your service via email.
Various decisions must be taken even before the replacement or installation of your new water heater. First of all, you must clearly determine which type of water heater is best suited to your needs and personal preferences.  We have a lot of different options available, which could be a bit of a puzzle. Variety is great, but it can make the choice of your water heater daunting. We have the information you need to choose between tank, tankless, hybrid, and heat pump water heaters. We also offer different gas and electrical models, and we're going to size your water heater properly so that you don't pay for  capacity that you'll never need.
If the current water heater for your Fayetteville homes does not live up to your high expectations, allow one of our fine technicians to inspect the situation. It may be time to consider a replacement for your water heater. When a simple repair might do the trick, we will guide you, as you don't want to replace your water heater prematurely.  Also, you're not supposed to try to squeeze out more life than it really has left.  We can help you distinguish these two scenarios from each other.