Commercial
Plumbing Services
Residential Plumbing Services
Same day service and next day installations at no additional cost with Emergency plumbing repair services available 24/7, any day of the year.
Fayetteville plumbing services provide professional
Commercial & Residential Plumbing
Fayetteville AR
One of the benefits of calling on Fayetteville Plumbing Services to take care of your plumbing needs in the greater Northwest Arkansas area is that we  cover such a wide range of your needs.  No problem is too large or small, and no piece of equipment too complex for our team of professionals.
​Our services are distinguished by our keen attention to detail and the thoroughness with which we complete the installation, repair or maintenance service.  Speak to one of our friendly staff members today to learn more about what we can do for your home or business.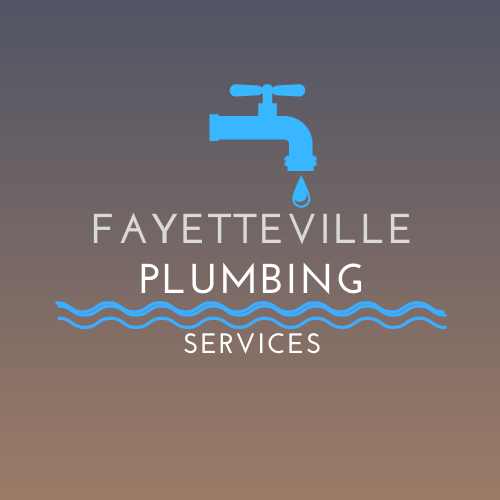 What makes us the best plumbing
service in Fayetteville? Emergency plumbing repair services available 24/7, any day of the year.

Absolute respect for you, your home, business and commercial property.
Available upfront, competitive pricing for every single plumbing repair service
Friendly, professional, and uniformed plumbers implementing COVID precautions.

100% customer satisfaction guaranteed.
With our fully-equipped fleet of vehicles, we respond to your plumbing Emergencies at track record time. If you have an emergency plumbing situation, you want to rest assured the you will be taken care of.  We'll make sure every faucet is running right, all drains are unclogged, every pipe is function as it should, and every repair is completed in a professional and timely manner. We have you covered for all of you NWA plumbing services!
Call for plumbing service when you need it. Don't forget to ask about a senior and military discount!
We want to be your residential plumber Fayetteville AR and commercial plumber Fayetteville AR!
TOILET REPAIR/ REPLACEMENT
Leaking Toilets cost you Money. Call us to repair yours today!
Are you in need of a new Water Heater?
Thinking of remodeling a kitchen? Is your Sink or Disposal not working correctly? Take a look at the services we offer.
Arkansas Commercial Plumbing
When you need commercial plumbing, Fayetteville, AR, our licensed plumbers are here. We are committed to providing your business with the highest level of plumbing service available, including, installation, maintenance and repairs. Our office staff is prepared to schedule your commercial plumbing service calls around your business' hours, minimizing any disruption to your employees and customers. We also offer emergency services and can arrive quickly to service your plumbing needs.
​
Fayetteville Plumbing Services hires only employees licensed plumbers to ensure your plumbing job is done correctly the first time. Our commercial plumber will arrive at your business ready to provide you with an upfront diagnosis and pricing estimate for the project.

We specialize in restaurant plumbing repairs, whether it is a clogged garbage disposal, grease interceptor repair or a leaking dishwasher, just give us a call and we will get your commercial kitchen up and running again.
Ready to Handle any Job in Arkansas
Fayetteville Plumbing Services is proud to be a leading commercial plumber. Fayetteville, AR businesses of all types. Shapes and sizes have counted on us for all their plumbing services, heating, and air needs and you can too!
From brand new installations, preventative maintenance to simple to complex repairs we are the Fayetteville, AR commercial plumber you can count on. With strong expertise in leaks, stoppages, drains, sewers, lining, water heaters, and HVAC systems, our team has you covered.
When you contact us, we'll send you a highly trained Fayetteville, AR commercial plumber or HVAC technician that has the expertise needed to service your property. With round-the-clock service, affordable rates, and a 1-year warranty on parts and labor, no one beats our commercial plumbing services.
Need a commercial plumber? Fayetteville, AR locals please give us a call. We will get your job done right and have your business back up and running like new in no time!
Commercial Businesses We Serve
Residential Plumbing Services
We know that hiring a plumber for residential repairs can be a daunting task if you have had no prior experience with one, rest assured that our goal is to make you feel comfortable with this experience and that includes getting fair pricing, a friendly smile, and your work completed in a timely manner. We want to build a relationship with you on trust because we know that chances are you will need a repair in the future.
Drain clogs are no match for our expert drain technicians. We can perform an assortment of services include snaking lavatory and kitchen sink drains, unclogging disposals, unstopping toilet clogs, and snaking main sewer line clogs either through roof vents, cleanouts, or through the toilet flange. For major drain repairs, we can replace damaged and broken drain lines whether under the house or in the ground. Additional services are available for heavy drain clogs in need of  hydro jetting services. Hydro Jetting is available for kitchen sink drains and main sewer lines clogged with roots and heavy scale buildup.
Homeowners sometimes experience jammed or broken garbage disposals and we can have them expertly repaired or replaced quickly and affordably.  We suggest replacement of an old or underpowered disposal with the 3/4HP InsinkErator brand for everyday use.  These are heavy duty units that assist in keeping food cleared out effectively, whisper quiet models are also available to fit every homeowner's needs.
For many years our water heater experts have been repairing and replacing Fayetteville AR water heaters. We service, repair, and install both traditional tank water heaters and tankless models with a variety of brands including Rinnai and Noritz.  We also offer annual flushes of both traditional tank water heaters and tankless water heaters to help extend the life of your water heater.
Looking for the best quality whole house water filtration systems to improve the taste and quality of your drinking and bathing water?  We install both water conditioning and water softening systems that deliver great improvements to help homeowners address hard water problems prevalent in Arkansas.  Ask us how a water treatment system can assist in saving you from costly plumbing repairs.
Do you need to add or relocate your plumbing fixtures? Are you frustrated with dripping or loose faucets, old and inefficient showerheads or are looking to install high end plumbing fixtures?  Call us, our plumbing experts have the skills and solutions to meet your needs.. Looking to upgrade your showerheads, toilets and faucets to high efficiency water savings fixtures? We do those too!
Plumbing leaks are bound to happen, and our plumbers will be available day and night.
Plumbers can use leak detection technology to locate slab leaks under the foundation, thermal imaging to detect moisture in the walls, and use visual signs of leaks in plumbing fixtures or within plumbing lines to provide a permanent solution.
Gas leaks are extremely dangerous and require licensed plumbers to repair to the standards of the Arkansas Plumbing Code. We can detect and locate gas leaks, replace gas lines where required, and provide full repair and replacements.  If you think you have a gas leak contact your local gas company at once and  take proper safety precautions. 
Licensed & Insured Plumber in Fayetteville, AR
Regardless of whether you have water leaks under the kitchen sink or your water heater isn't making hot water, it's significant that you know the limits of your DIY capabilities.  Your Home or business plumbing system is profoundly significant for the entirety of your day-to-day activities, and any issues that emerge with it will probably disturb you in some way or another. That is why you must employ an expert to take care of all your plumbing installation and plumbing repair needs right from the start.
Our certified and licensed plumbers are fully trained for dealing with any water leak detection, repairs, installation, support, or replacement task that you may require.
Our plumbing experts maintain certifications and licenses thru continuing education and working with master plumbers to give you the confidence you need in your plumbing professional. 
Fayetteville Plumbing Services maintains all required licenses and insurance to protect your home or business. If you have any questions, feel free to ask us about them! Give us a call today!