Emergency Plumbers
Fayetteville AR
​DO YOU HAVE AN EMERGENCY NOW? Don't wait!  Call Fayetteville Plumbing Services now and get someone on the way to fix your plumbing emergency.  
Emergency Plumbing Repairs
​We want you to know that we are always happy to look after your problems with the plumbing system. Our emergency plumbing service is available 24/7, and your service calls are always promptly answered by us. If your water heater has broken at an inopportune moment or you have a serious leak in the house, we will take care of it. That's why we are your neighborhood plumbing companion. Call us anytime any day and we'll quickly resolve whatever plumbing issues you have.
If you have an emergency plumbing situation, you want to rest assured the you will be taken care of fast and thoroughly.  We'll make sure every faucet is running right, all drains are unclogged, every pipe is functioning as it should, and every repair is completed in a professional and timely manner. We have you covered for all of your NWA plumbing services! Call the experienced plumbers at Fayetteville Plumbing Services, serving Fayetteville, AR, and northwest Arkansas, for plumbing repairs and other services today.
We want to be your emergency plumber in Fayetteville, AR!
Types of Emergency Plumbing Issues
Clogged Drains/ Blockages
Drain clogs and backups are a common plumbing emergency and can occur without notice. Don't let an unexpected clog ruin your plans. Fayetteville Plumbing Services has 24 hour emergency drain cleaning and rooter service so no matter when a clog occurs you'll be covered. When the problem requires emergency plumbing, we are there to help.
Water Leak
Water leaks are another common plumbing emergency. Whether a steady flow or a slow drip, water leaks may cause serious damage to your home as well as raise your utility bill. Unfortunately, water leaks are not always easy to find as some present themselves underground or behind an inaccessible wall. We utilize modern technology and our experience to locate a hidden leak in your home and repair it promptly.
Burst Pipe
A burst pipe in your home requires immediate emergency plumbing service. Our technician can guide you over the phone to help you shut off your water to reduce damage to your home until the technician arrives.
Sewer Backup
Having a sole clogged drain is always a headache, but having multiple clogged drains simultaneously likely means that your main sewer line has a blockage. These can be from an obstruction within the line or possibly from tree roots. When this happens, seek immediate attention to prevent further inconvenience and damage. Call your 24 hr emergency plumber Fayetteville, AR to clear your mainline.
Water Heater
Water Heaters can be the cause of necessary plumbing repairs. Water heaters of any age can experience leaks, faulty pilot lights, or malfunctions from fluctuating or high water pressure. Usually you can wait for a repair to be made during normal business hours but occasionally a large leak or loss of hot water may qualify for an emergency.
Fayetteville Plumbing Services offers emergency plumber Fayetteville, AR services and water damage mediation available 24 hours a day.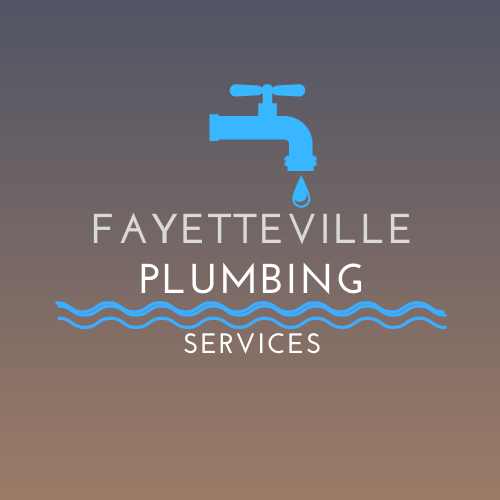 Emergency Plumber
Fayetteville, AR
Fayetteville Plumbing Services is the trusted emergency plumber in Fayetteville, AR. We offer 24 hour emergency plumbing services every day of the week. Our experienced plumbers are trained and certified in various emergency plumbing repairs including water leaks, gas leaks, rooter service, and more. When you need an emergency plumber, think Fayetteville Plumbing Services.
​
Plumbing emergencies are always that, emergencies as they never occur on a schedule.  They frequently leave home and business owners in a stressful situation. Our emergency plumber technicians are available to fix your problems quickly and help alleviate stress by solve emergencies quickly with transparent pricing. With 24 hour plumbing service, we can resolve the problem and return your home or business back to normal. Whether you need after hours plumbing, a weekend repair, or immediate service, Fayetteville Plumbing Services is the emergency plumber Fayetteville, AR that you can count on.
WHAT TO DO IF YOU THINK YOU HAVE A GAS LEAK?